PROF. HELMUT VINAZZER (1923-2000), founder of the Danubian League against Thrombosis and Haemorrhagic Disorders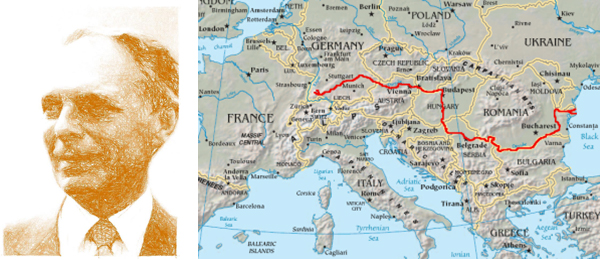 Save the date - 
20th International Meeting of the DLTH
April 13-16, 2019
Antalya, Turkey
Welcome! Join DLTH!
Originally created by Helmut VINAZZER, the Danubian League against Thrombosis and Haemorrhagic Disorders (DLTH) aimed to allow scientists from communistic countries to meet and exchange knowledge with colleagues from all around the word in Austria, considered at that time as a neutral place. 
The DLTH is a group of scientists dedicated to research, education and improvement of the lives of those who suffer with diseases and disorders of thrombosis, hemostasis and their underlying vascular biology. In particular, DLTH is focused to intensify the contract among the countries along the Danube River. 
You are welcome to join DLTH by application, membership is free at present.
Membership entitles you to a reduced fee for meetings of the League if you are already member for > 12 months.
Membership is individual and is not transferable. 
Applications are accepted throughout the year. 
For online enrollment, please visit http://www.dlth.org . You may also email or telephone the Honorary President, Helmut Sinzinger, MD, Prof., at

This email address is being protected from spambots. You need JavaScript enabled to view it.

and +43 1 4082633 or Secretary General, Danijela Mikovic, MD, MS at

This email address is being protected from spambots. You need JavaScript enabled to view it.

and +381 64 184 2343